Hi, there! My first post. I decided to compare two libraries since many of you probably were wondering like I did if these two are similar or not at all for writing quartet music.
VERSION #1:
DISCLAMER: This track compares Sacconi String Quartet and Solo Strings.
It was NOT played to the best of these libraries' abilities but with one goal in mind:
- idenical settings
- identical mics: Close, Tree
- identical automation
- out of the box "playable"/all-in-one/performance patches or similar/closest analogs, so don't pay much attention to staccatos.
with a
tiny
bit of added reverb and Sacconi boosted gain to match Solo Strings (those are loud!)
It's pretty clear that Sacconi (a rather underappreciated lib) takes a win here as it really sounds authentic, especially if you like that close/upfront sound. It can sound even better if you add some more mic's (and there are 6 of them). I think it got kind-of forgotten, especially given some lackluster video demos here and there where it sounds rather dull/tiny/reminds of harmonica (although there are some great demos ones on their site). Of course, if you spend more time programming/changing articulations (duh!) it will also improve your result. I especially like 2nd violin that has that raspy quality during the culminations that is so characteristic of a real quartet sound.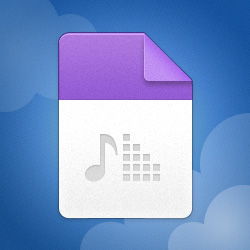 MediaFire is a simple to use free service that lets you put all your photos, documents, music, and video in a single place so you can access them anywhere and share them everywhere.
UPDATE:
To be honest, my initial intention was to compare mostly two different (or similar) timbres of these libraries and not so much anything else. However, sharing automation between these two wasn't a good idea. So I re-made it again:
VERSION #2:

- Improved automation for both libraries: dynamics. Now added: vibrato, volume & expression.
- Separated automation for each library.
- Still using only "performance patches", no dedicated shorts, however, MIDI data edited to trigger those better.
- In Solo Strings, Virtuoso 1st violin was switched to 1st Desk for fairness (it's like bringing Joshua Bell Violin or Tina Guo Cello in, you can, but the quartet should have a more unified / cohesive sound).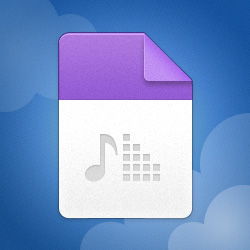 MediaFire is a simple to use free service that lets you put all your photos, documents, music, and video in a single place so you can access them anywhere and share them everywhere.
CONCLUSION:
It certainly was an interesting thing to do, as I also couldn't find any comparison with the same piece between these two great libraries myself. As I stated above, I didn't plan to do it and when I did it yesterday my only goal was to compare the overall sound out of the box simply by copying/pasting (which, of course, you shouldn't do because each of the libs is different and respond differently to automation and so on). But thanks to all the responses, it motivated me to go further.
In the end, I think the results won't tell you anything new: Sacconi is great for writing specifically academic/classical quartet music. I was actually surprised how well they described the product: it IS strictly and specifically made for quartets. Solo Strings, on the other hand is I believe a much more popular library and it's great for doubling your orchestra lines (I mean it - great), adding solo lines on top of the orchestra, making Solo pieces or pairing them with another instruments (like piano) one at the time or in pairs like piano + virtuoso violin + cello. Quartets also can sound great if you really work it (I didn't). So, obviously, Solo Strings is a much more universal library.

Keep in mind: I almost never use keyswitches / single patches, so as I've already mentioned to get the most out of these libs I would advice to use all the articulations you need (blah-blah-blah-you already knew it anyways). Shorts are actually great in Sacconi (better than in demo). And, of course, when you load most / all of the mics and balance everything out, Sacconi starts to really shine, unlike the standard out-of-the-box instruments presets (which kind of suck, comparing to all of the other Spitfire libs): the sound is tiny, no releases, no room, especially disappoint violins and violas; Solo Strings actually sound pretty great out-of-the-box. However, you CAN make it sound really rich by doing what I mentioned, so don't be discouraged if you're after that up-close quartet sound. Also, cello has a rather limited range, but I understand why: quartets are written mostly in 4-part harmony, so each voice has its own distinct place and it wouldn't make sense to jump around 3.5 octaves when you have another instruments that fill those ranges comfortably.

That's it, thanks to everyone participating!
Last edited: