Prominy SR5 Rock Bass 2
Prominy released SR5 Rock Bass 2; a virtual bass guitar instrument capturing the sound of MUSICMAN ® StingRay5 ® and including approx. 26GB*, 21,700 samples.
SR5 Rock bass 2 is a new version of SR5 Rock Bass that has established a reputation for its realistic sound and used by a lot of professional composers / producers since it was released in 2010. With our expertise that we have accumulated in the development of the virtual guitar instruments for over 16 years, SR5 Rock Bass 2 offers new features / articulations which take the virtual bass guitar instrument to a whole new level.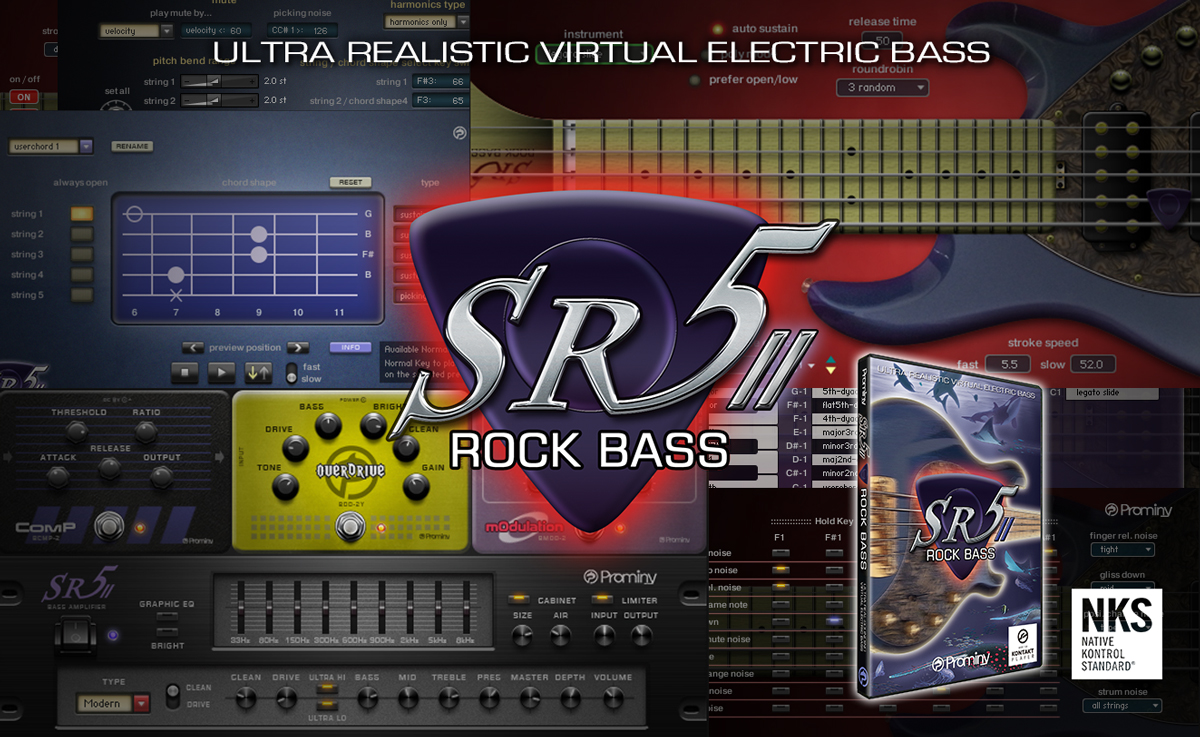 Product details and video demos:
https://prominy.com/products/sr5-rock-bass-2/
Main Features:
- SR5 SPI (Super Performance Instrument) that enables keyboard players to instantly access and play various guitar playing techniques in real-time.
- Fretboard Monitor
- Built-in Effects and Amp Simulator
- Real down tuning samples included
- Realtime Legato Slide / Realtime Hammer-on&Pull-off
- Intelligent Instrument Key Switch with chord recognition
- Chord Preset
- User Chord
- Customizable Strum Key
- Arpeggio Key
- Auto Stroke Detection
- NKS ® (Native Kontrol Standard) ready
- Kontakt Player included
Product details and video demos:
https://prominy.com/products/sr5-rock-bass-2/
Now available
Last edited: