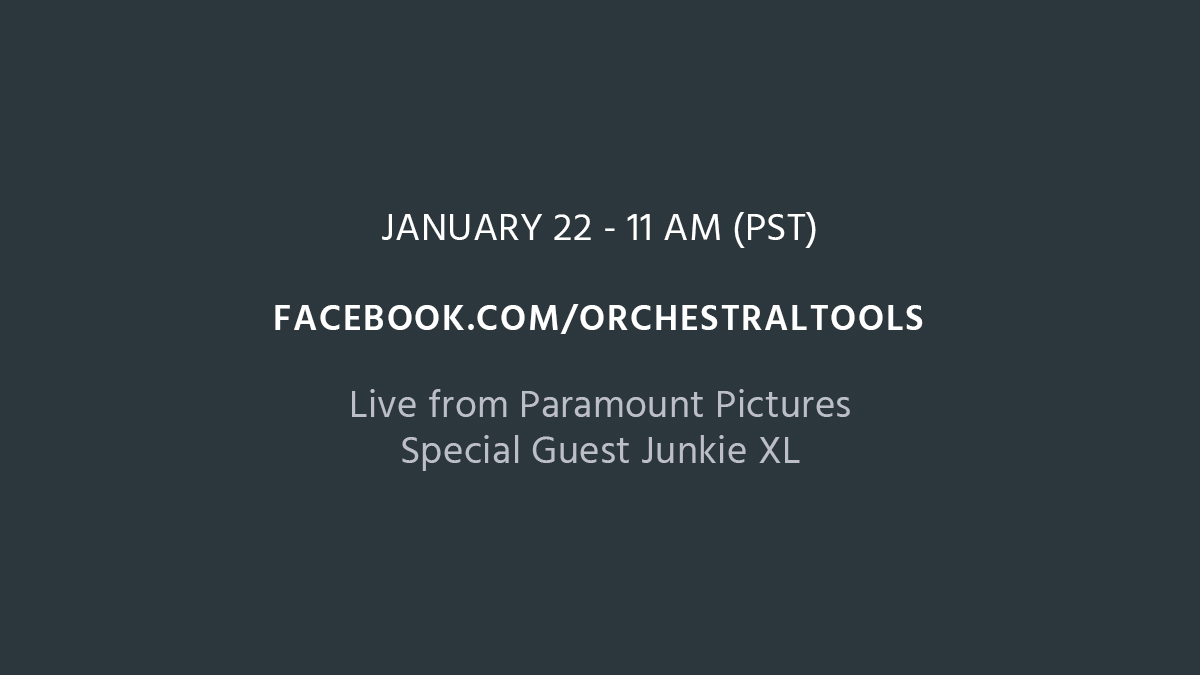 "THE SECRET OF CHANGE
IS TO FOCUS YOUR ENERGY
NOT FIGHTING THE OLD,
BUT BUILDING THE NEW."
On THE EVENT we will showcase our vision for the next frontier of music making. THE EVENT will include groundbreaking technological announcements, conversations on the craft of making music, along with some special surprises.
As our special guest, we welcome the esteemed Tom Holkenborg aka Junkie XL - who's scored films Mad Max: Fury Road, Deadpool, Batman v Superman, the upcoming Alita: Battle Angel and many more.
See what's in store for our vision of the future of music making!
Watch the Live Stream of THE EVENT!
January 22, 2019 / 11 AM (PST)
on
facebook.com/orchestraltools