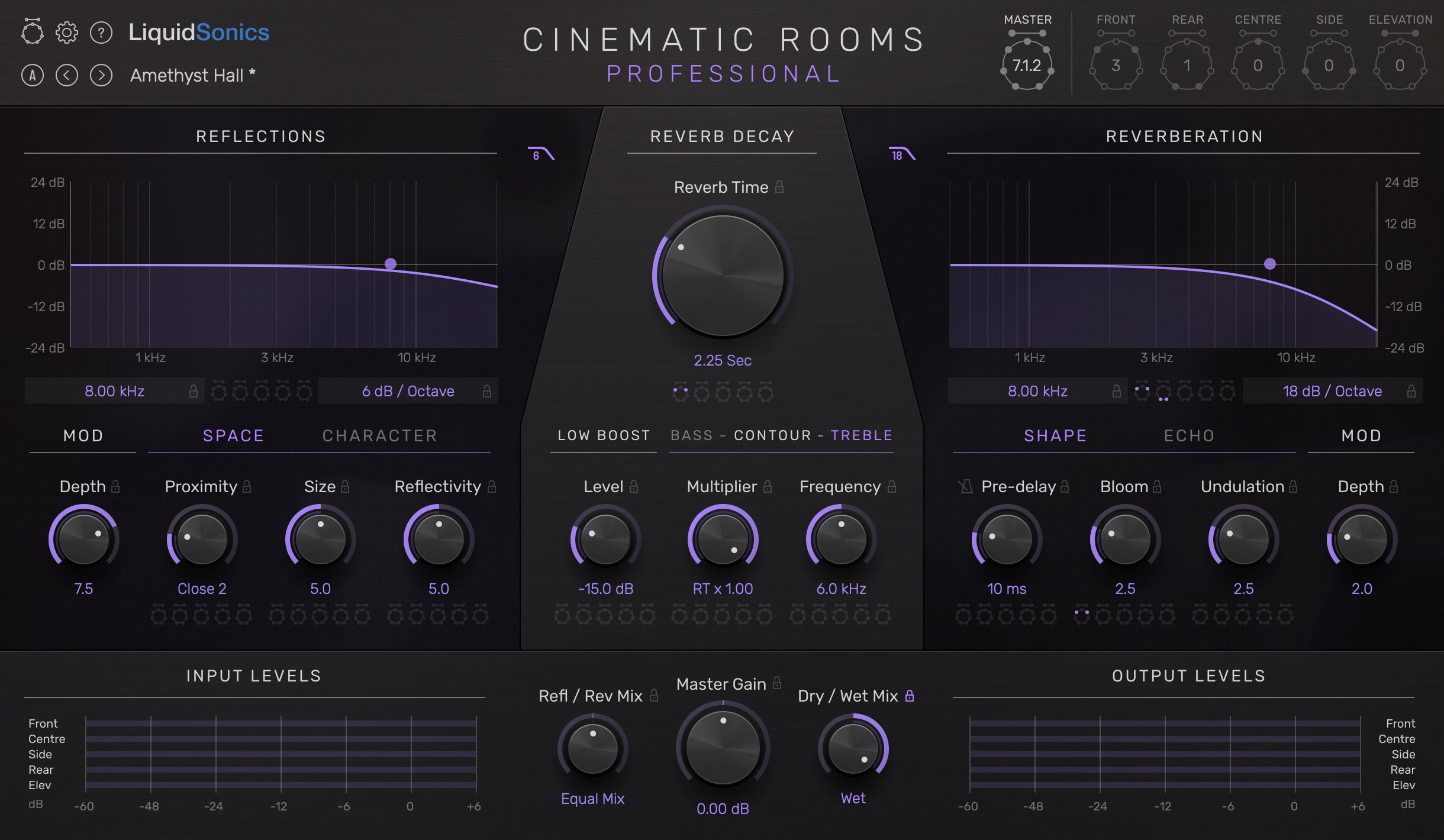 LiquidSonics' Cinematic Rooms is a surround reverb processor for AAX, AU and VST

www.liquidsonics.com
It looks, really interesting... specially with Alan Meyerson's input into it. Maybe time to try out the demo!
Cinematic Rooms Professional
For the most demanding score mixing and post-production workflows, the Professional edition is the ultimate room simulator combining the latest in modulated constant-density reverb technology with an interface tailored to the demands of modern surround production.
Surround Editing Planes
Cinematic Rooms Professional provides you with the controls you need to able to precisely control the reverb within the surround field. Optionally deviate parameters in the front, rear, side, centre or elevated planes relative to the master preset, for example:
Extend and filter the reverb tail in the sides and rears
Emphasise and widen reflections in the front and side channels
Apply a tempo-synced pre-delay and echo in the rears and elevations
As all surround plane deviations track the master controls any changes to the master preset immediately propagate throughout the space, and are clearly visible by the
surround editing indicators
beneath every parameter.
Superior Pan Tracking
Advanced control of crossfeed allows you to accentuate or suppress the amount and character of reverb propagation into the surround space.
Unlike other surround reverbs that typically create a homogeneous wash of equal magnitude in all channels, Cinematic Rooms' crossfeed controls allow you glue the reverb to the source of the action whilst tracking panning very naturally with additional filtering, level and delay control.