Hello everybody,
i am using this online tool...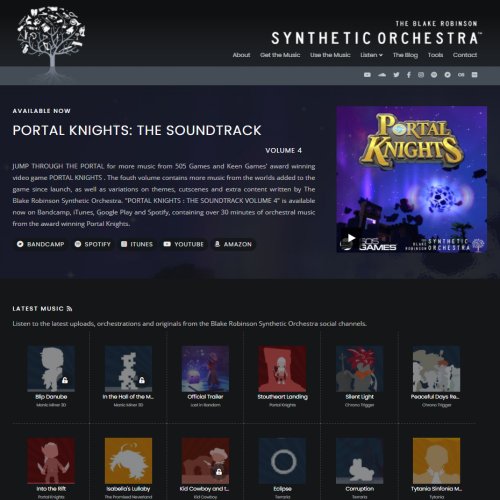 Synthetic Orchestra. Now up to 639 pieces of music. That's 23 hours, 16 minutes of listening!

syntheticorchestra.com
...to create custom fonts for the new Kontakt feature "get_font_id".
However, i still don't get it completely.
To be precise, my problem is the following.
Once i create a font using the above mentioned website, it delivers a PNG that i can use in Kontakt.
That does work fine!
However, once i load it into Photoshop (for changes, colour-changing, fx etc.) and save it back - in Kontakt i only get garbage anymore:
Now at first i thought it was my mistake because of accidentally changing the red coloured dots because of effects applying and stuff, but:
Even if i only load the PNG into Photoshop and save it straight back without any modification - the above destroyed font interpretion is the result.
I tried it with Photoshop CS2 and the latest Photoshop version as well. But no matter how hard i try - the result ist always the same: garbabe.
I also noticed that the file sizes do change, whenever i re-save that custom font PNG. But then i tried different PNG compression algorithms, interlacing yes/no and still the same.
Can anybody enlighten me here? Am i missing a special trick?
Thanks so much in advance.